Sunny&Moony:
AR mobile application for kids
Tool : Sketch / Illustrator / Invision / Cinema4d / Unity



This is a voice interface AR application for kids that triggers the brushing buddy by kid's voice.
Open the app and say "Good morning"/ "Morning morning!" Or "Good night"/"Night night!".
Sunny&Moony will pop up and sing a song for your kids as a timer and show how to brush their teeth.




Goal

Having fun while brushing, morning and night.
Need to engage kids to have a healthy oral habits and the power of fun to enhance the brushing experience for kids.




Target

Primary user: Kids 4-7




Behavioral insight


Moms are concerned with healthy habits and want their kids to be healthy and happy. Kids just want to have fun, as brushing is boring and have too many other things to do. Many kids see brushing as a chore that mom wants them to do. Most kids brush with their moms, who have smartphones.

Kids aren't passionate about brushing their teeth, but they do love Minions, Spongebob and other Characters. This application can leverage those properties to create an experience that kids look forward to engaging in while brushing.




Research
Why kids hate brushing teeth?

- Texture, Taste, Not fun.


How often/long should they brush?

- At least, twice a day ( morning / night ).
- Good dental habits require more than two-minute time investment.
- It's both quality and time that matters.

How does parents usually encourage their kids to brush teeth?
- Make the experience as a competition ( game ).
- Dance, play music.
- Purchase a product with their favorite characters.




Brush monster - AR Toothbrush
Kids can see themselves with AR contents while brushing their teeth.
The monster characters and the sound/music encourage kids to follow the brushing process.


Playbrush
Kids can control and interact with the game by brushing their teeth.
But it seems this app is focusing on the game experience more than the actual brushing activity.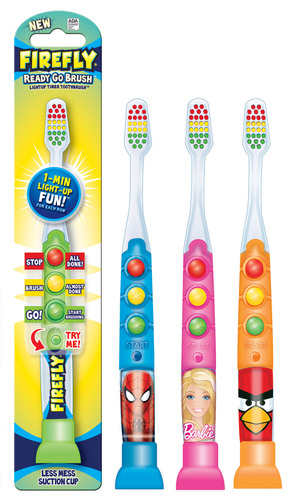 Kid's toothbrush
I tried some fun kid's toothbrushes which has a simple sound / lights interaction as a brushing timer.
It was very simple and direct.






Concept

Brushing experience +
Voice interface
+

Augmented Reality
Main user flow
Wire frame ( screen design )
Prototype