ARMV:
Mobile AR experience

Tool - Maya / After effects / Unity / ARkit



This is a new form of music video using Augmented Reality which provides a playful and immersive experience.
Not only listening to the music but also interacting with the visuals around you, so the users can feel they are inside of the music video.
Also, the music video background can be changed and create different moods depends on where the users are playing with.
For this case study, I picked "Daft punk - Technologic" as an example.

Target users
music fans

This expereice is for everyone who loves music,
but especially for fans who loves their specific musicans.
musicians

This type of experience can also be used as a promotion music video for musicians who are planning to release their new album.
User scenario


Users will be able to receive a pop-up notification through their music streaming service apps such as Spotify, Apple Music, Youtube. (or any other music-related apps)






How it works
1. Find a plane and tap the left-bottom arrow button when you see the pink target icon
2. 3D model will pop up and start walking front of you. Users can switch the view between walking view and circular view.
3. Users can also switch the characters between two memberrs and turn on/off the lyrics.


User interface
User flow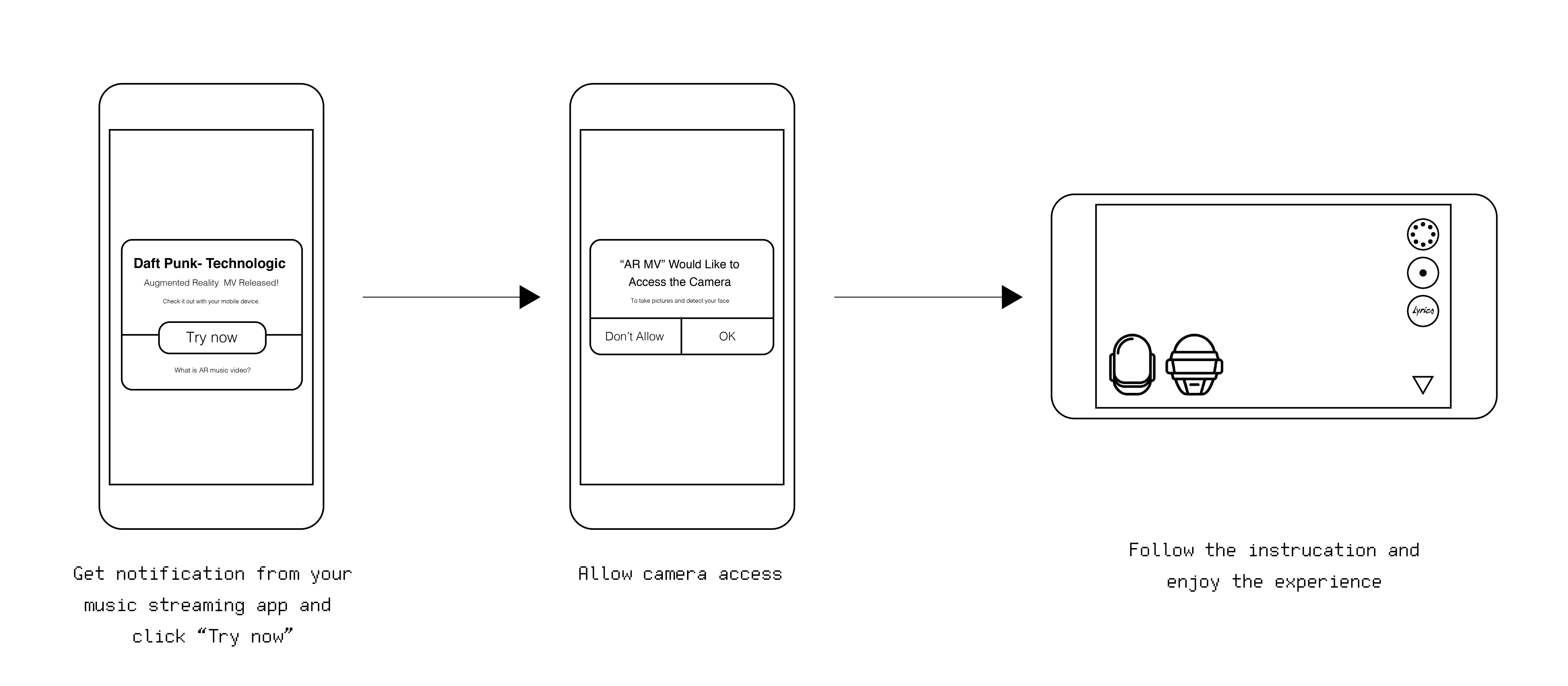 Precess
1. 3D modeling using Maya.
2. Add dancing animation using Mixamo.


3. Create an alpha lyrics animation using After effects.
4. Develop the experience using ARkit & Unity3d.